IT that works for you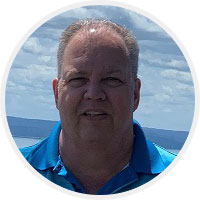 Started in 2005, KMJ Professional Resources is a complete technology solution provider. We are 100% committed to making sure business owners have the most reliable and professional IT service in North Texas. Our team of talented IT professionals can solve your IT nightmares once and for all.
Here's why so many businesses depend on KMJ Professional Resources for complete IT services and support:
We Fix Issues Fast – 95% of problems can be solved remotely and quickly.  You can rest assured that we will do whatever it takes to get you up and running in a jiffy.
Fewer Day-to-Day Issues – Proactive maintenance prevents issues before they happen
Peace of Mind – We are there for you, 24x7 365 days of the year.
Love Us or Leave Us – We are so confident in providing you with a partnership that you can trust, that we don't tie you up and trap you in a long-term contract.
Predictable monthly budget – If you're tired of surprise bills, you're going to love working with KMJ Professional Resources. Not only do we give you a predictable monthly budget, but we provide you with a 1-year plan and a 3-5 year forecast, so that you can plan for future Capital expenses.
Your satisfaction is our #1 priority
Our custom service packages deliver what you need and want without overstepping the boundaries of your budget. From cloud services to data backup, KMJ Professional Resources is here to team up with you and your company for expert support.